WE PUT TECHNOLOGY TO WORK.
Others offer platforms or technology, we put the technology to work for you.
IT IS NOT WORTH DOING EVERYTHING YOURSELF
You will recieve partnership and continuous development with us instead of software or technology
Our every project is custom-tailored to meet customers needs. We take care of building, introducing and developing the chatbot for you. The chatbot is delivered ready to sell and serve in two months
Focus on growth and let technology work for you.
A salesperson and customer-support working around the clock.
"Solves over 85% of all customer service situations. Increases sales in instant messaging platforms"
The seamless hybrid between Artificial intelligence and a personal chat-salesperson.
"The combination of artificial intelligence and chat-salesperson has increased our sales by 135%"
We study your current situation and define how we can increase sales, service and customer experience.
We design the chatbot's structure and service experience to face any challenge.
Service-ready chatbot published in selected channels.
The service is operated with a mutually agreed model. With the power and support of the bot, personally and professionally.
We analyse the chatbot's knowledge and sales development. We spar sales and develop our operations constantly.
From personal chat-salespersons to fully autonomous chat bots, you can choose the solution that suits your needs the best.
You will receive a chatbot ready to operate in two months.
We take care of building, introduction and development of the chatbot for you.
We increase your sales and customer experience continuously.
The best chat sales, artificial intelligence and service design professionals at your service.
Customer service and sales are moving to digital conversation channels. Businesses need to be where their customers are no matter the time and place. You can choose. Hire an army of customer service representatives or a chatbot that develops continuously and works around the clock.
We will take you where your customers already are. Now and in the future.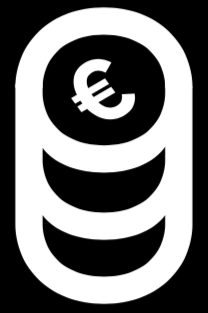 In the last five years, we have brought in nearly 200 million € to our customers in trade. We know the industry thoroughly and provide you with the best expertise in the market.